November 9
Visit of Professor of Jilin University to SUAI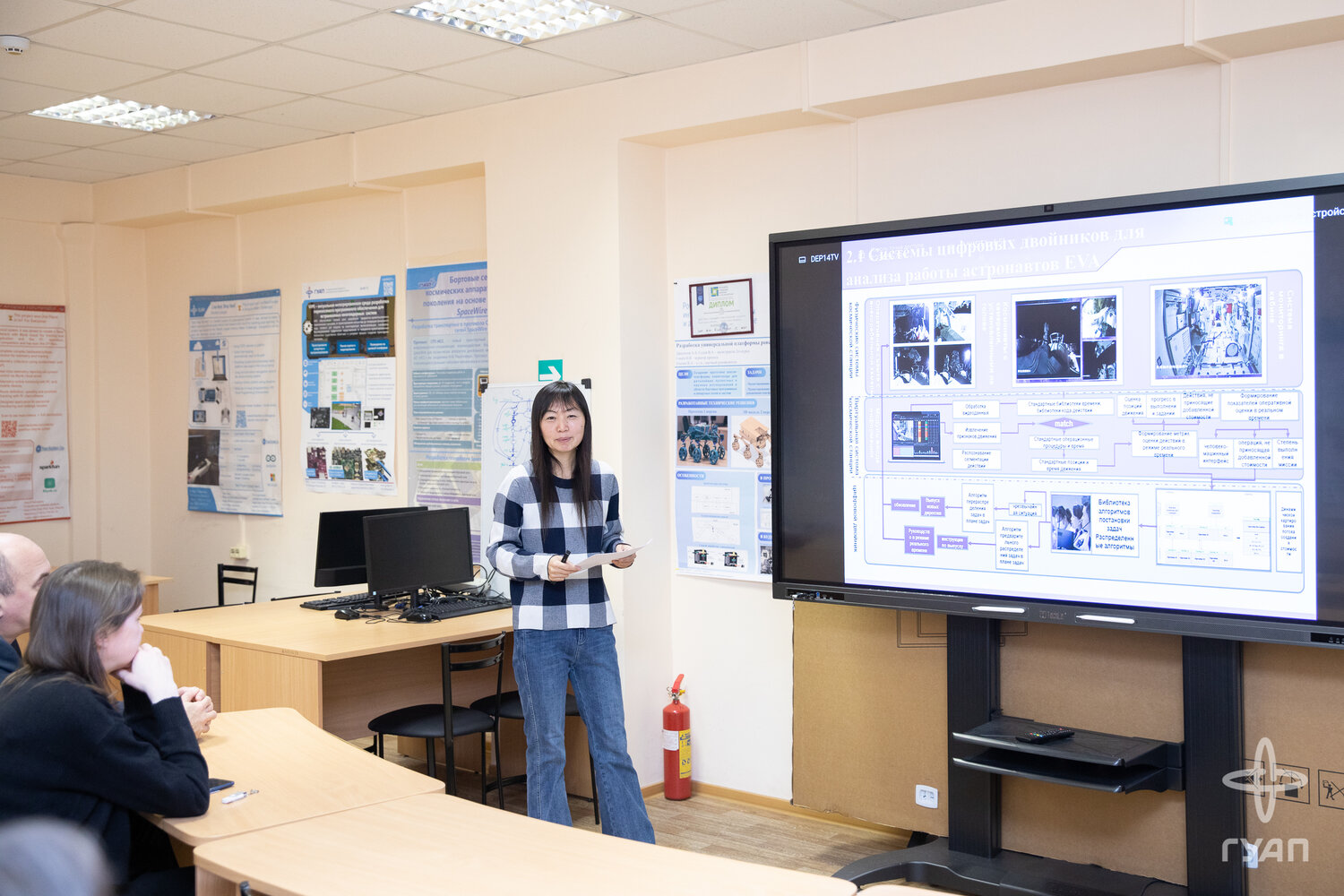 On November 9, SUAI welcomed Dr. Shan Hongying, Professor of Jilin University (China).
– Jilin University is one of the largest in China. It is an honor to host its representatives. It is especially valuable that they came to us after getting acquainted with the results of scientific activities, publications and the results achieved by SUAI in the field of space and artificial intelligence. I think that the meeting was very successful – there was a good representation from the departments of our university, and the discussion covered all possible areas of cooperation. I hope we will be able to sign a memorandum soon and start real joint work," shared Vadim Lutsiv, Doctor of Technical Sciences, Professor of Department of Aerospace Computer and Software Systems.
Representatives of SUAI spoke about the scientific and educational activities of the Department of Aerospace Computer and Software Systems and teaching methods at the Department of Operation and Management of Aerospace Systems. The participants of the meeting discussed mutual interests and possible areas of cooperation, as well as the draft memorandum of understanding between the universities.
The next stage of cooperation will be the signing of a memorandum of understanding between SUAI and Jilin University.